MIND Technology Group is a leader in Web Marketing, Development and SaaS integration. We offer complete Internet Marketing Services that include great packages for Link Building Services, PPC Advertising Services, Manual Directory Submission Services, Article Submission Services, Blog Submission Services, Social Bookmarking, and Video Marketing. If you have a web site or online business and want to improve its online visibility, we are here to help you get top rankings, increased web traffic and enhanced ROI. We know the best SEO strategies that will make your website appear in top rankings so that it is found by your potential customers. Get in touch with MindTG team of SEO experts today to help strengthen your online business.
Our team has a broad range of consulting and development experience in internet marketing, streaming media, conferencing technologies, application development, content networking, storage networking, client-server development and broadcast operations. We've assembled some of the industry's most experienced strategists and technologists to form a consultancy that addresses the growing need for Content Distribution Network (CDN) integration into secure broadband and enterprise networks.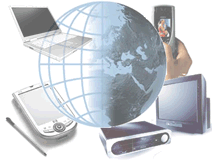 Our mission is to help our clients through professional services in the design, development, deployment, and operation of web site, web media and marketing technologies. In addition to the practical applications of websites, we also specialize in the major e-commerce and microcommerce platforms.
Our Professional Services team consists of marketing consultants, project managers, system architects, SEO/SEM experts and web engineers. Our team possesses an excellent understanding of the social networks and digital media markets and are some of the most experienced hands-on professionals in the world.

Digital Media Specialists
MindTG is a pure digital media marketing and analytics agency. We concentrate on achieving our clients' business objectives through our mastery of the digital media mix. To our clients, we are strategic thinkers that use digital media to advance their business goals and objectives.
Planning, Buying & Stewardship
Our specialists, versed across the entire range of digital media marketing technologies and trends, are focused on planning, buying and stewarding all of our campaigns in order to provide measurable results that relate back to your business objectives. Find out more about our online display and video advertising services.
Search Engine Marketing
Search is an integral part of any digital media marketing campaign. Our specialists go beyond mastering search marketing as a direct response vehicle to engage the medium as an opportunity for brand building, offline media effectiveness measurement, and online reputation management. Learn more about our Pay-per-click search engine marketing and search engine optimization expertise.
Mobile Marketing
The trends in online media marketing of today are rapidly becoming the current and future trends in the world of mobile marketing. Whether it is making your offline media more measurable and interactive, or achieving your marketing, advertising and sales objectives through the mobile platform, MindTG has the experience, relationships and technology to help you effectively navigate this coming boom in digital media. Read more about the trends in mobile marketing, our mobile marketing capabilities and our experience in mobile.
Web Analytics
MindTG is the only agency to sit on the Standards Committee of the Web Analytics Association. We combine the power of Web analytics with other third-party measurement systems to ensure that every online media tactic is positively moving the needle for our clients' business goals and objectives. View our Web Analytics services.
MindTG's consultant's are extremely knowledgeable and have experience working with the leading videoconferencing, streaming and SEO products and vendors. Harnessing this knowledge in combination with the extensive analysis of your organization's structure, MIND consultants are able to conduct an objective product and vendor evaluation; recommending the most appropriate product or combination of products to achieve your objectives. We can also assist with strategic planning, business development and ROI/TCO analysis.